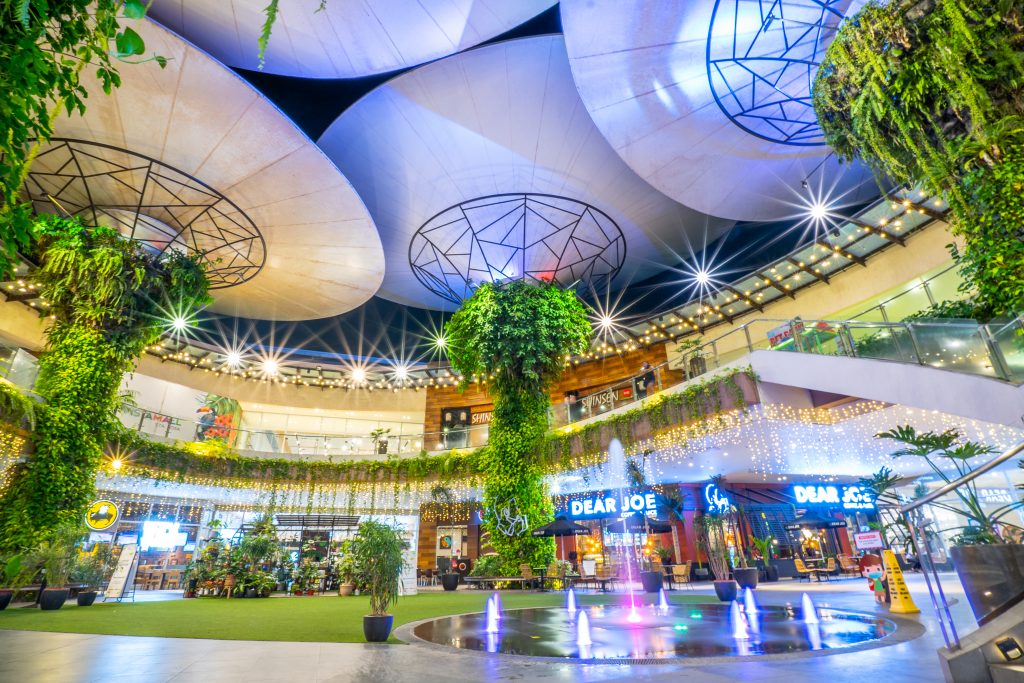 Distinctive beauty, confidence, and purpose take center stage in celebration of International Women's Month this March. Recognizing their unparalleled role in the well-being of families and communities, women deserve their safe and inspiring space in society where their self-worth is promoted and where they can make their choices without reserve.
A Salute to Womanhood
As Vista Malls continue to make its mark in redefining the shopping experience to one that is more exciting and truly world-class, every woman is gifted with "her world" that is a class of its own. Here, she finds a perfect setting to live and express her essence of being a woman. Always stylish and aesthetic, Vista Malls' shopping centers are beautiful destinations—ones where what women love have found their own proper places. From Evia's European-inspired promenade, to NOMO's lush garden atrium and Vista Mall Sta. Rosa's Singapore-style hanging gardens, everything is just picture perfect for beautiful moments to be spent here.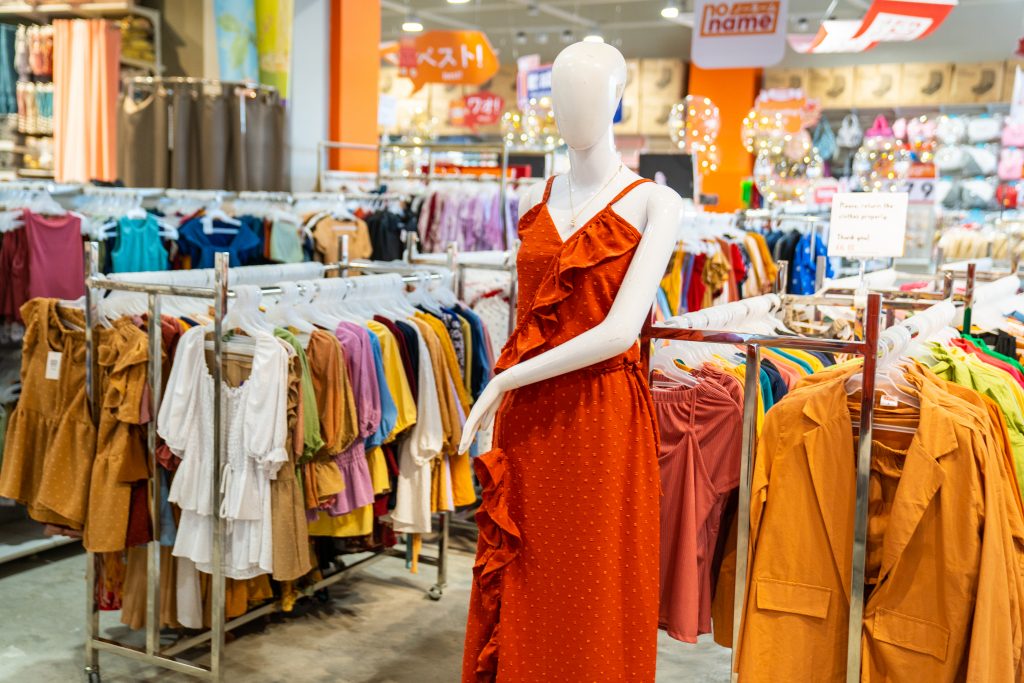 Beyond the stunning vistas, there's a wide array of exciting offerings: entertainment options at Vista Cinemas and Sixty-Four, iconic letter-writing to girl pals at Dear Joe, chic fashion discoveries at Finds, AllSports, and Move, surprising Asian flavors and novelty collections at KAL and No Name, not to mention the amazing deals on dolls, playsets, and creativity kits for kids and kids at heart at AllToys and Paper & Co. Shopping is more gratifying with an expansive selection of furniture and ornaments to spruce up one's home space at AllHome and fresh picks, a vast international selection, and all manner of innovative experiences at AllDay Supermarket. A stunning collection of diverse flavors are ready to taste across Vista Mall's dining options. After a day of shop til-you-drop, you'd just want to cap it off with well-deserved pampering at Evia's Botanica Salon.
Experiences Beyond Compare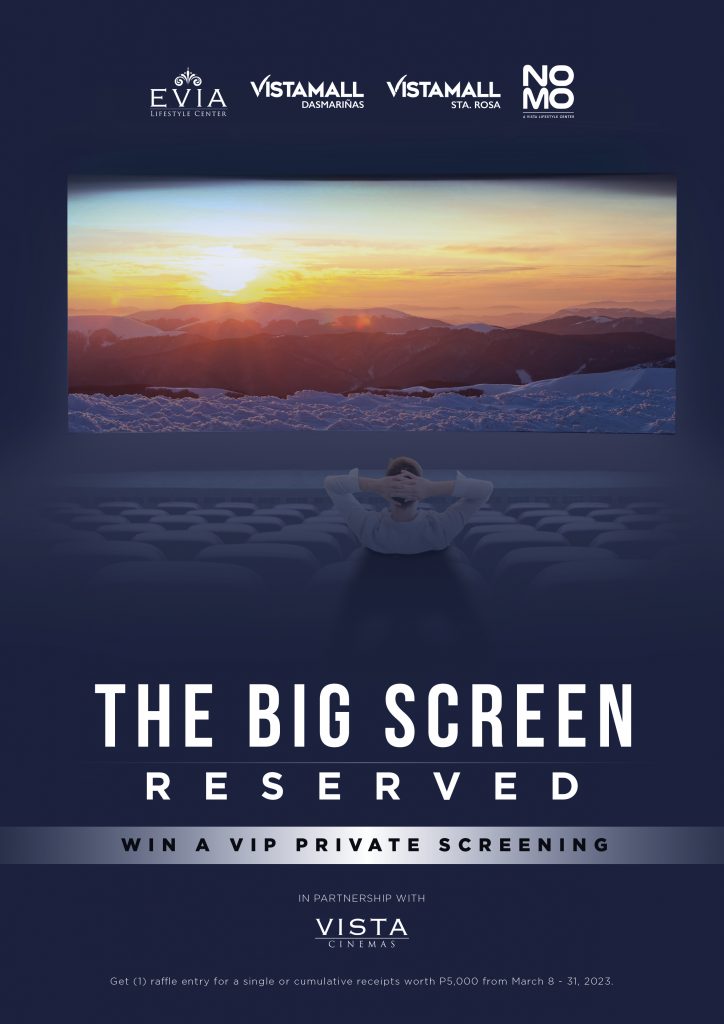 A wave of exceptional treats awaits our beloved women at Vista Lifestyle Centers. Be treated like cinema royalty when you win a coveted VIP private screening through The Big Screen Reserved raffle promo at Evia Lifestyle Center, Vista Mall Sta. Rosa, and Vista Mall Dasmariñas! Head out to Floriad Lifestyle for lunch and get a delightful coffee treat. Lastly, there's no better time than now to get that wellness retreat at NOMO – A Vista Lifestyle Center to be entitled to another indulgent surprise.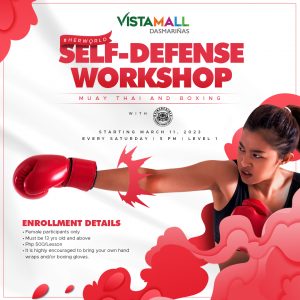 Tune into your inner artist as you sip coffee at Vista Mall Sta. Rosa's Coffee Art Camp that features sessions of coffee painting and coffee sculpture in partnership with Coffee Project and Bread Basket before stroking your brush at the grand community coffee mural. The action continues at Vista Mall Dasmariñas with Her World self-defense workshop, and wall climbing in partnership with Urban Peak.
Meanwhile, learn how to take care of yourself better and receive complimentary health check-ups at SOMO – A Vista Mall in partnership with VCare Diagnostics. Be enthralled by the live painting session al fresco at Vista Mall Bataan and theater play at Starmall EDSA-Shaw. Down south in Vista Mall Naga, discover art and culture while getting inspiration from Likha: Bidi Bidi Exhibit in partnership with Filipino artist and social entrepreneur, Bernadette Delos Santos.
To stay in the know of exciting events and announcements, stay tuned and follow Vista Malls' official Facebook page: https://www.facebook.com/VistaMallOfficial, Viber Community: bit.ly/VistaMallCommunity, and website https://www.vistamalls.com.ph.