What Vista Malls will guarantee with you is a fun and complete shopping experience, especially for the holiday shopping season! Bring your friends and family along, as we offer you a guide to the ultimate Christmas shopping adventure at our malls! Fulfill your culinary desires, ignite the Christmas spirit of little tikes, and give your friends wonderfully useful gifts!
At places like AllHome, we have a vast collection of home items that would make great gifts for anyone!
SAMSUNG Curved G9 Odyssey Gaming Monitor: For the tech-savvy, let them immerse themselves in an out-of-this-world gaming experience with a this 9-inch curved gaming monitor that lets anyone view your wide playing field in high-definition! 2.
Rotating Organizer Tray: For the beautician, this organizing tray would make a fun and stylish way to organize their vast array of make-up products!
Charge Tree Swing Multi-Device Wireless Charging Station: For your office BFFs, help them work at their best with this versatile, portable, wireless charging station, perfect to keep their work gadgets up and running!
Our malls are also a place to dine in and indulge in many tastes!
For the mom who deserves the world, treat her like a queen with a tasty feast with Chicken Deli's Full Chicken Bundle, served with a deliciously authentic Bacolod Inasal, four side dishes and rice. And, top it off with a refreshing Berry Blends by Dear Joe and a slice of Peaches and Cream at Bake My Day!
Likewise, celebrate with the best dad through an AllAmerican Big Bundle filled with classic American favorites – pizza, chicken wings, and Cajun pasta!
And finally, for the K-Drama devotee, immerse them in Korean culture with Tteokboki and Yangneom Chicken at OMO!
Of course, who wouldn't forget the ones most excited about Christmas: the kids!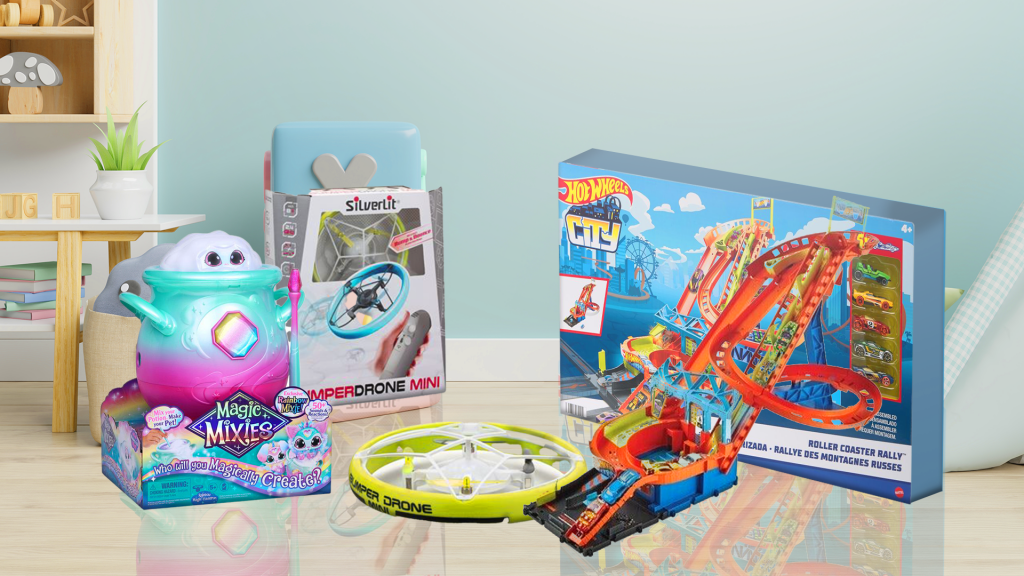 For the ones on your Nice List, AllToys has a wide array of playful toys and knick-knacks for children and the kids-at-heart!
Do they believe in magic? See what mystical pets they can conjure up with Magic Mixies!
How about a hair-raising race? Enjoy the thrill of a high-speed chase with a Hot Wheels Motorized Roller Coaster Playset!
Do they wanna know the feeling of flying? Check out this Mini Bumper Drone, and find out what you can see from up in the air!
With Vista Malls, you can shop, dine, or order your holiday essentials to give those closest to you a happy and wonderful Christmas! So, what are you waiting for? Come visit any of our malls or go to www.vistamalls.com.ph and start exploring what else we have in store!
Happy Holidays, and Have a Wonderful Christmas Time!