Navigating life in the pandemic has become a routine, a way of life for the Filipino. The Masks, face shields, and social distancing will be the norm for the foreseeable future. With varied protocols and quarantine levels, the new normal continues to have an effect on how businesses operate.
"The early days of the pandemic were really difficult for everyone, and this was especially true for malls, whose primary resource is people," said Camille Villar, Managing Director of the Vista Land Commercial Division. "Vista Mall and Starmall locations however, were in the unique position of being centers of community. This helped us quickly adapt and recognize where and how we could help our communities. This guided how we rolled out initiatives—at the earliest possible instance—that not only provided conveniences to our customers, but allowed us to support our tenant partners as well"
To support this new way of life, Vista Mall and Starmall partnered with logistics provider GetAll, to establish a shopper service under a unified hotline. This shopper service is now currently active across the entire 30-mall network of the Villar Group.
Vista Mall and Starmall also launched its DropBuy curbside pick-up service. DropBUY enables customers to conveniently pick up items that they ordered ahead from certain stores. Pick-up points are situated at easily accessible areas within mall premises.
"With our GetAll personal shopping service and DropBuy, our customers were given the chance to get their essentials and creature comforts from their favorite Vista Mall and Starmall stores—all from the comfort of their homes," noted Villar.
Safety, Guaranteed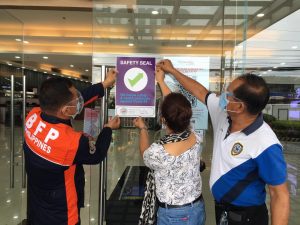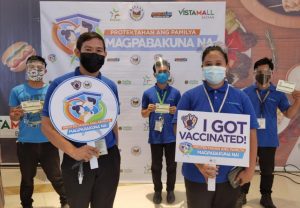 Even with the vaccine becoming more and more available, the responsibility to keep customers safe is still a challenge that every mall has to meet.
Vista Mall and Starmall locations have earned the Safety Seal joint certification issued by the Departments of Health, Labor, Interior and Local Government, Tourism and Trade and Industry. This certification is a guarantee that Vista Mall and Starmall have met minimum public health standards set by the government in managing the pandemic in aid of the reopening of the economy. The Safety Seal certifies that it is safe to navigate the new normal again in any Vista Mall or Starmall, without worrying about the unnecessary risks of going out.
Supporting PH Vaccination Efforts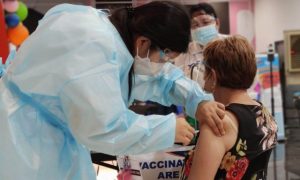 Vista Mall and Starmalls are also proud participants in the government's initiative to roll out the vaccine. In cooperation with the local governments of Las Pinas, Taguig, Dasmariñas, Tanza and Bataan, five Vista Malls across the country are now official sites for the DOH-led vaccination efforts.
"Health—and now especially the vaccine rollout—is a core personal advocacy of mine. Partnering with the DOH and our esteemed local governments to administer the vaccine is not only for us, but for every family and worker affected by the pandemic. This effort is going to be of great help in ensuring families are better protected from Covid-19. We will be announcing more Vista Malls as vaccination sites as soon as possible," said Villar.
With the economy re-opening to again safely accommodate mall-goers, Vista Mall also took the opportunity to create Vista Mall Outdoor, a collection of beautiful outdoor spaces in locations such as Evia Lifestyle Center and Vista Mall Sta. Rosa. In addition, Vista Mall and Starmall locations are now ready to accommodate senior citizens wherever and whenever local government guidelines permit.
Community-centered: supporting Local Craft and Agriculture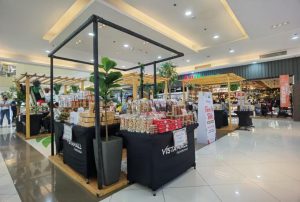 Vista Mall and Starmall also put a spotlight on local trade. Together with the Department of Agriculture and the Department of Trade and Industry, they launched two initiatives: Farm To Table AgriMarket and Kalakal Community Market. The Farm To Table AgriMarket showcases locally-sourced fresh & frozen produce and handmade Filipino crafted goods from vendors all over the Philippines, allowing small businesses to reach out to a wider audience and market.
Continuing Celebrations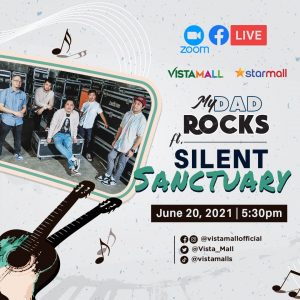 With the upcoming Father's Day festivities, Vista Mall and Starmall celebrates daddy's day with My Dad Rocks!—a collection of fun activities in keeping with the safety priorities of the pandemic. These include a virtual concert and fan meet with Silent Sanctuary, themed automotive displays, various deals and discounts from tenant partners and a TikTok challenge for the digital young and young-at-heart.
For more information about the many initiatives, Vista Mall and Starmall are implementing as they thrive in #NavigatingTheNewNormal, visit Vista Mall's official Facebook Page at facebook.com/vistamallofficial, Starmall's official Facebook Page at facebook.com/StarmallOfficial, or through the Vista Mall website at www.vistamalls.com.ph.